When In Rome
A colorful city full of vibrant culture, deeply rooted history, and of course... pasta, pizza, and more pasta.
THE VATICAN CITY
You truly have not experienced art and history at it's finest until you have stepped foot inside the walls of The Vatican City. Covered from top to bottom with paintings from famous artists of times past, as well as gold trimmings that'll make you yourself feel like royalty. To say the least, it's an experience you simply cannot miss out on. Wait in line, book a tour, do whatever it takes people!
The Sistine Chapel
The Sistine Chapel, located in the Apostolic Palace, is where Michelangelo painted the Ceiling of the Stories of Genesis. This is truly a sight to see... but be careful with those cameras, they mean business at the Vatican!
Other Places You Might Consider Seeing while in The Vatican City
Saint Peter's Square, located directly in front of Saint Peter's Basilica; Vatican Hill; and Castel Sant'Angelo.
TREVI FOUNTAIN
Every tourist in Rome has made there way over to the Trevi to toss that magical coin into that magical fountain. We've all seen some sort of video, picture, or movie featuring this dreamy fountain and let's face it... we're suckers for the trademarks. Regardless of the fact that this attraction is overcrowded with aggressive pushing and shoving in order to get to the edge of the water, you'll still find yourself following the herds of people making their way through the narrow streets of Rome to get there. If you get lost, just look for the nearest gelato stand and take a load off--
No stress in Italy!
ROMAN FORUM
The Roman Forum took me by surprise. I had no idea how gorgeous these Ancient Ruins would stay true to be. There's something about learning the history of this city that causes you to dive deep into the culture of the ways things use to be. I recommend taking a tour of the Roman Forum on Day 1, that way you'll be able to appreciate the ground where you stand as you continue your stay in the great city of Rome!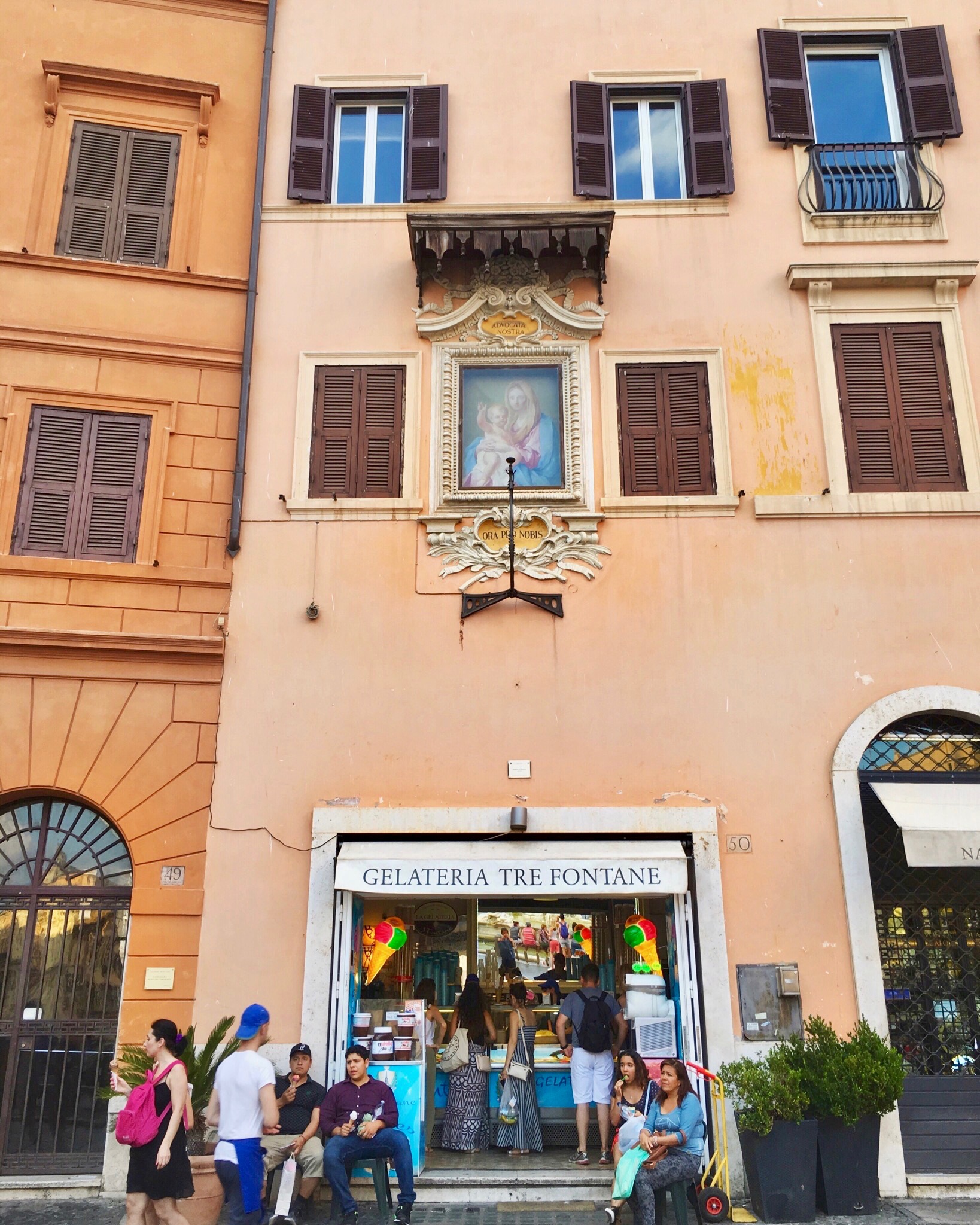 "WHEN IN ROME, DO AS THE ROMANS DO.
1 GELATO, LUNCH… 2 GELATO, DINNER."